Appointment Book
Welcome to our online booking center
---
Access Energetic Facelift
It is an amazing process that can smooth, tighten and rejuvenate your
face and your body while reversing the sign of aging
We will use over 26 energies to facilitate life –enhancing shifts to you face and body.
This is a relaxing treatment for both your body and mind.
No needles, surgery, injections or peels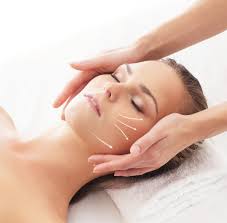 You will see results just after one session, multiple sessions will lead to:
Smoother, clearer, tighter skin and glow
Jowl lifts, brow lifts, neck lifts, breast and butt lifts, and all over body
Reduced appearance of wrinkles, lines and swelling
Reduced scarring and pigmentation
Balding stopped in it tracks after 4 session
Thickness in hair and eyebrows
More radiant and younger looking
Cleared up inflamed, itching and erupting skin conditions
Book Jessica today to receive a beautifully relaxing and life changing session today.
Sessions are an estimated 1.5 hours in length for $125.00
Combination
Total Rejuvenation Session (90 minutes) $120.00
45 minutes Access Energetic Facelift
45 minute Bodytalk Session
Days available for booking
As of September Jessica will be working Full-time Monday to Friday 9am to 7 pm.
Things to remember when using our online booking:
Once you've entered all your info requesting an appointment, you should receive an email within 5 minutes stating that we have received your request and you should be hearing from us soon. If you do not get an email stating this, you may have entered the wrong email address or the email address you submitted had a spelling error. Please call the office and we can rectify the problem . This is not your confirmation email its just an email stating that we have the correct email address and you will be receiving your confirmation shortly. The online system will only take one email address.

Please give the therapists 24hrs to get back to you. Please wait for the email that says your appointment has been booked and we will see you on the date and at the time requested. Please double check the time as it may vary by 15 minutes if we are needing a little break between appointments.
If booking after hours, again please give the therapists 24hrs to get back to you.

Cancellation Policy:
When making an appointment, a Gift Card or credit card (Master Card or Visa) will be required to secure the booking for the following reasons:
Failure to Show: 100% of service(s) will be applied.
Cancellation: 24 hours notice is required...less than 24 hours will result in a 50% charge for any service(s) reserved. This applies to bookings made inside of 24 hours.