WELCOME Regina and THANK YOU for choosing us!
2310 College Ave. Regina Sask. PH: 306-757-3200
Massage Therapy ~ BodyTalk
Osteopathy ~ Reflexology ~ Craniosacral
Frequency Specific Microcurrent
Young Minds Counselling ~ Esthetics ~ Reiki
New and a big WELCOME to
Stephanie Waldbauer RMT
please visit her schedule.
Sapphire Skin Studio Specials...
Limited Space Available
Mani's are NOW only $35
Pedi's are NOW only $45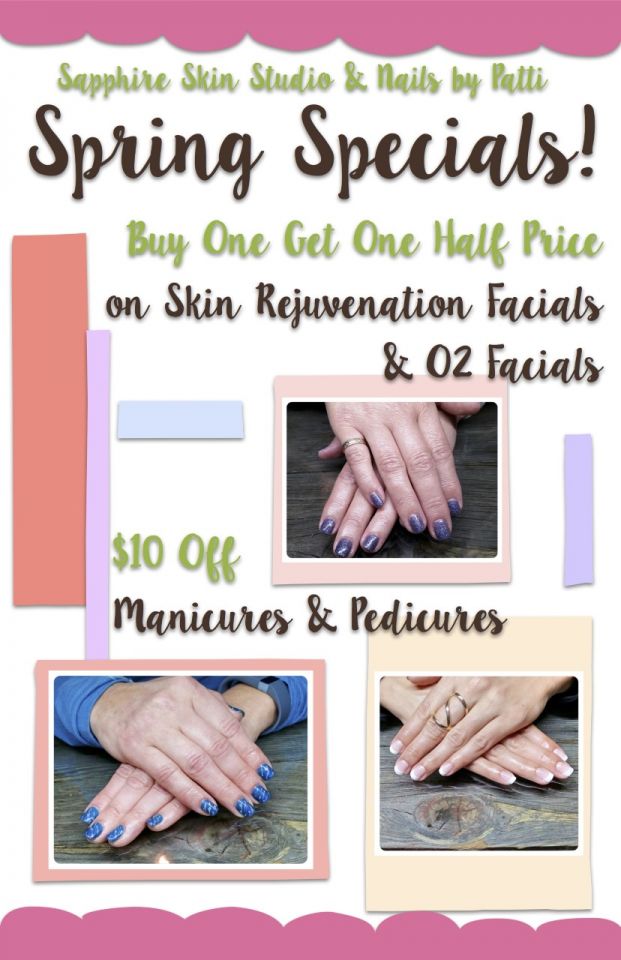 Testimonials... If your looking for a one on one relaxing atmosphere where the esthetician takes her time and care and devotes every minute to you then book with Patti.... you will not be disappointed. Thanks Patti your amazing P.P.
Practitioners Hours:
Monday - Saturday
9:00am - Close
**We are open on Saturdays but there is no Reception so use the online booking for an appointment**
Note: Closing times may vary depending upon appointment schedules.
*Conveniently located Downtown*
Free parking available on
Street, Driveway and Back of the Centre.
massage regina, bodytalk regina, nerve pain regina, osteopath regina, reiki regina craniosacral regina