A Balanced Approach Therapy Centre
Meet the people dedicated to your well-being
Although we appear under one umbrella, all of our therapists are self employed. For your convenience, we "appear" under one umbrella to better serve you our trusted clients. We all thank you for your continual support. Below you will find our individual therapists that rent space under the " A Balanced Approach Therapy Centre" umbrella. Enjoy your journey with us.
Pricilles D. Pierce
Owner and Registered Massage Therapist
♦ Massage Therapy
Welcome to A Balanced Approach! I started this venture in 2003 and I am so proud of each and everyone who works here. We all strive to do our best and to offer the wonderful city of Regina the care needed for a healthier you. I have studied a wide range of modalities and pull from my knowledge in all of these areas to give you a more complete treatment and a unique experience, while assisting the body in the healing process. We do a lot of networking here in our Centre, so if you aren't satisfied with one therapist, we encourage you to try another. We all have different styles and we acknowledge that, and we want you to find the perfect fit with someone here. We are confident that there is someone here who will assist you in your journey. You won't be disappointed. I want to thank you for taking the time to visit our website and I wish you an exciting journey to a healthier you.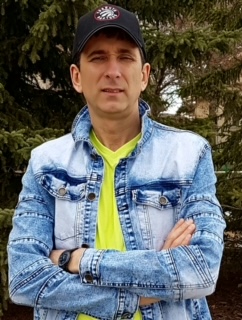 Oleg Medvedenko
Registered Massage Therapist
Direct Billing available upon request
Therapeutic massage ♦ Sports Massage ♦ Deep Tissue ♦ Neuromuscular Therapy ♦ TMJ treatments ♦ Head Massage
With over 17 years of experience as a massage therapist, my goal is to assist you in achieving your well being, whether it is an injury, stress and tension or regular maintenance of your body.
I graduated from the Florida College of Natural Health in Miami in 1996, and since then have been licensed in the State of Florida. For over 8 years I practiced different modalities of massage therapy in Miami. After that, I worked as a Massage Therapist in the Ukraine for several years, and in 2015 I moved to Regina and establish my practice here as a Registered Massage Therapist. I'm experienced in Sports Massage, Deep tissue, Neuromuscular therapy, TMJ treatment, Head Massage and implement different techniques in a Swedish therapeutic massage.
Looking forward to meeting you soon at A Balanced Approach!
Lindsay Cottin
Shiatsu Therapist
Shiatsu Therapy ♦ Moxabustion ♦ Cupping ♦ Tuina ♦ Energy Worker
Lindsay Cottin achieved her Shiatsu diploma from the Shiatsu School of Canada (now called the Acupuncture and Integrative Medicine Academy) in Toronto in 2014. She completed a 2 year 2200 hour professional program which included over 500 hours of clinical practice, in depth theory and assessment of both Eastern and Western medicine studies.
With training in Shiatsu, Tuina, Moxabustion, Cupping and Meditation, Lindsay provides treatments tailored to each individual's condition. Along with Eastern medicine approaches, Lindsay also has the ability to work holistically using energetic methods to connect with the spirits.​
Besides Shiatsu Therapy, Lindsay has also completed her Recreational Therapy diploma from the Saskatchewan Polytechnic school in Saskatoon in 2017.
Lindsay has a genuine passion and care for each of her clients and looks forward to bringing their health back to a balanced and happy state.
********please ensure you check with your insurance provider if this type of treatment is covered
Jasmine DeWalt
Registered Massage Therapist
Direct Billing Available Upon Request
Therapeutic ♦ Relaxation ♦ Prenatal Massage ♦ Deep Tissue
Jasmine DeWalt graduated from the Western College of Remedial Massage Therapy in 2017 and is a member in good standing with the Canadian Massage & Manual Osteopathic Therapists Association (CMMOTA).
Jasmine utilizes assessments along with Swedish based relaxation and therapeutic techniques to provide the best treatment possible for her clients.
Jasmine's overall goal is to help her clients relax, maintain health, heal from injury and to preserve or increase function. Stretches and exercises may be provided to help maintain the benefits of the massage and to prevent re-injury.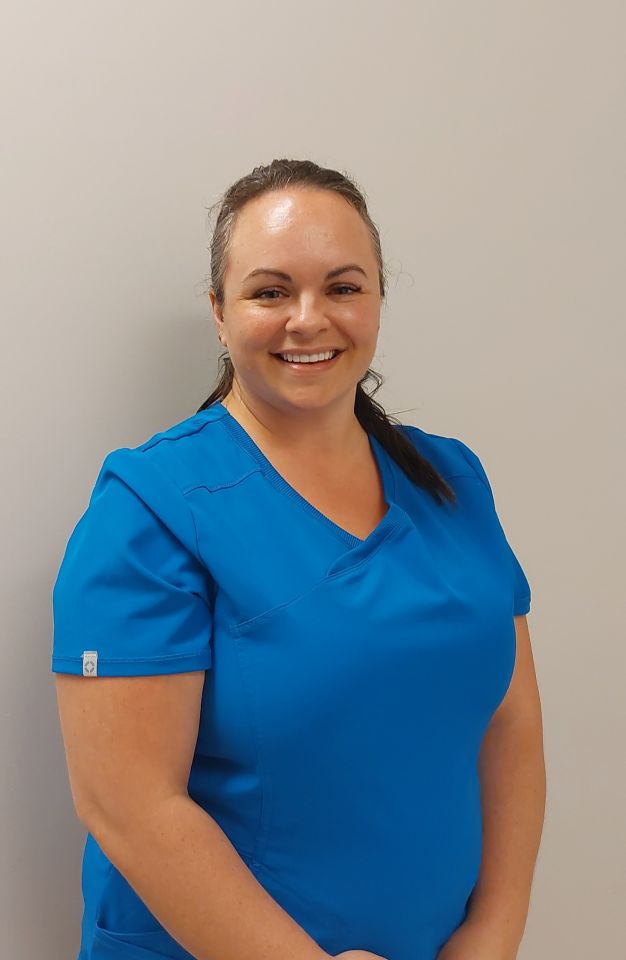 Heather Walter
Registered Massage Therapist
Therapeutic ♦ Relaxation ♦ Myofacial Release ♦ Deep Tissue ♦ Graston Technique ♦ Cupping ♦ SGI Claims

Heather graduated from the Western College of Remedial Massage Therapy in 2016 and is in good standing with MTAS.
Heather is skilled at recognizing what techniques are required during each treatment. Whether that's Myofacial release, deep tissue, cupping etc. to best facilitate the client's issues.
Heather customizes each treatment according to what is the desired goal of that person at that time. She is attentive, compassionate and truly enjoys what she does.
She also does direct billing for RCMP

Joelle Renwick
Registered Massage Therapist
Using an integrative approach to massage therapy, these sessions focus on bringing ease and balance to the body and mind, I combine therapeutic techniques, deep tissue work and relaxation into treatments depending on each person's condition and preference.
Some reasons you might come for a massage are:
Relief from muscle tension, tightness or pain
You would like to have a space where you can be taken care of where you can relax and connect to your body
You are on a journey of recovery and/or healing
Relief from symptoms of anxiety, stress or depression
My Credentials & Education:
Certificate in Internal Family Systems for the Treatment of Addictions (2022), ICBCH Certified Hypnotist (2021), Certificate for assessment in Clinical Hypnosis (2021), Holistic Nutrition and Health Coach Diploma (2018), NHPC Registered Massage Therapist (2015), Myofascial Cupping Certificate (2017), Canfit Pro Personal Training Certificate (2014)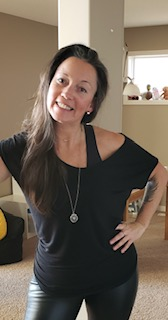 Amy Maystruck
Registered Massage Therapist
Deep Tissue/Therapeutic/ Relaxation
Myofascial Cupping ♦ TMJ ♦ Pre/Post Natal ♦ Manual Lymphatic Drainage ♦ Kinetic Massage

Recently returning to Regina after being away for 20 years, I'm now settling back into this beautiful city.
With 5 years of massage experience, practicing as lead therapist at the Inspire Centre for Massage & Wellness clinic in Calgary, AB, I have a deep-rooted passion for massage therapy and the health benefits it can provide. (I studied at Makami College in Calgary, AB, 3000 hour Advanced Massage Therapy program, graduating with honors).
I'm motivated to be a part of the journey of fostering a happy, healthy lifestyle and well-being for all of my clients. Through regular massage treatments my focus is outcome-based, with the goal to improve mobility, relive stress, relax the nervous system and heal from injuries.
I have experience with all age groups ranging from children to senior citizens. I offer a variety of massage techniques assessing each client and their specific needs such as Deep tissue, Therapeutic relaxation, Sports massage, TMJ, Pre/post Natal, Myofascial cupping, Manual
Lymphatic drainage, and Kinetic massage.
I look forward to meeting new clients and joining in their journey to recover from stress, heal from injury and generally improve their overall physical and psychological wellbeing.