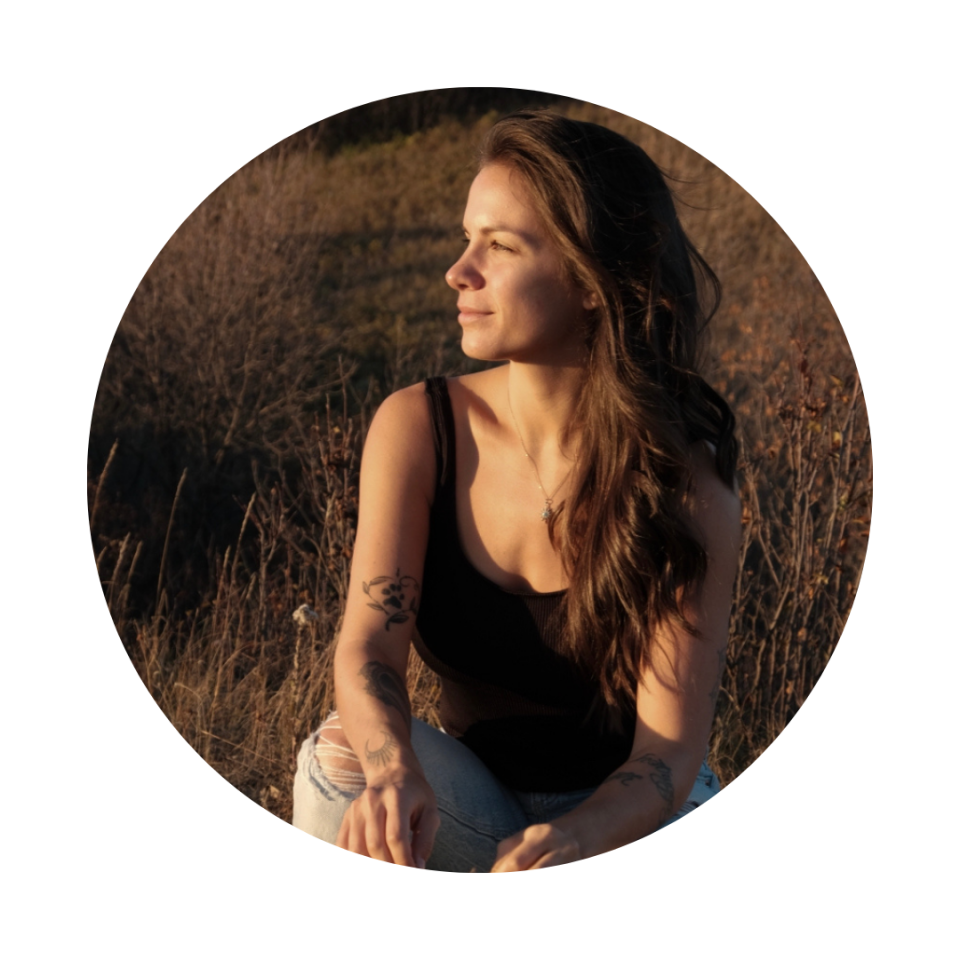 I am Joelle, a holistic health and wellness counsellor who specializes in helping others develop a healthy relationship with their bodies, movement and food.
With so much pressure and mixed messaging out in the world, most of us grow up detached from our body's intelligence, eventually leading to adverse experiences later in life: disordered eating, undesired weight gain, health conditions, burnout, a loss in confidence, or chronic pain.
Many of us eventually end up at a loss, stuck in unhealthy patterns and can't see a way out.
If you are currently struggling with any of the above and are committed and ready for change, this service would be a great fit for you and I would love to support you on your health journey.
During these sessions, we will explore the root cause of your behaviour, equip you with empowering tools & knowledge, and provide you with compassionate support & understanding.
To inquire with me, please email me at joelle.renwick@outlook.com or book a session with me on the "book now/specific therapist" page.
---
Other Services I Provide:
Hypnotherapy:
Hypnosis is a very common, naturally occurring state that we experience many times throughout the day. During a hypnosis session, I will help you learn how to direct this state in a meaningful and intentional way to create a valuable physical, mental, emotional or behavioural response.
Appointments are scheduled for 60 minutes but will run between 45-60 minutes depending on the context of the session.
Massage Therapy
An integrative approach to massage therapy, these sessions focus on bringing ease and balance to the body and mind, I combine therapeutic techniques, deep tissue work and relaxation into treatments depending on each person's condition and preference.
Some reasons you might come for a massage are:
Relief from muscle tension, tightness or pain

You would like to have a space where you can be taken care of where you can relax and connect to your body

You are on a journey of recovery and/or healing

Relief from symptoms of anxiety, stress or depression
---
About Me:
I am a holistic health practitioner with 10 years of experience working in the areas of physical and mental health.
The basis of my work is to help others re-connect with themselves and their wisdom. With so much stress and pressure in a society that values constant doing and striving, it brings me so much joy to help others learn how to re-connect with themselves and their bodies.
I have spent time in my career working as a personal trainer, massage therapist, clinical hypnotist, health and wellness counsellor and I am currently a psychology student at Athabasca University with plans to complete a Masters in Counselling in the near future.
I enjoy spending time being physically active, exploring in nature, learning, and spending time with loved ones.
With a naturally curious mind, I am a committed student to life, always exploring new tools and learning more about the human body and behaviour in order to evolve my practice and what I can provide during sessions with others.
Credentials & Education:
-Certificate in Internal Family Systems for the Treatment of Addictions (2022)
-ICBCH Certified Hypnotist (2021)
-Certificate for assessment in Clinical Hypnosis (2021)
-Holistic Nutrition and Health Coach Diploma (2018)
-NHPC Registered Massage Therapist (2015)
-Myofascial Cupping Certificate (2017)
-Canfit Pro Personal Training Certificate (2014)