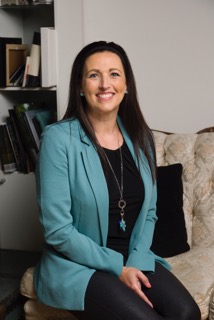 Janelle Jackiw offers clinical counselling services in a confidential and comfortable environment.
She holds an MA (Criminology, Simon Fraser University) and M.Ed (Psychology, University of Regina) and is a Certified Canadian Counsellor with the Canadian Counselling and Psychotherapy Association. She has over 15 years of experience working in the counselling field supporting children, youth and their families in dealing with challenging behaviour and/or mental health needs. She is a member of both the Canadian Psychological Association (CPA) and the Psychology Association of Saskatchewan (PAS). She practices from a cognitive behavioural and solution focused framework.
Janelle works collaboratively with her clients to help them develop or enhance their skills to utilize in their daily lives. Evidence based counselling services are tailored to each individual's needs and goals.
Janelle specializes in providing counselling services in the areas of:
Employee and Family Assistance programs (EAP)
Anxiety and Depression
Anger management
Addictions (alcohol, drugs, behavioural)
Child and adolescent behavioural issues
Communication and social skills development
Grief and bereavement
Relationship issues/parent and child communication issues
Suicidal ideation and self-harm
Trauma and related issues
Stress management
Separation and divorce support
General mental health
Healthy Lifestyle and well-being
Counselling is an important step in maintaining or enhancing positive mental health. Counselling offers an opportunity for individual's, couples or families to work through personal issues in a confidential, respectful and supportive environment.
Please contact Janelle directly to set up a counselling appointment at:
306-529-9915
In person and virtual sessions available.
Evenings and weekend availability.