A Balanced Approach Therapy Centre
Shiatsu Therapy - Online Booking
Please scroll down to learn more about this treatment and to book your appointment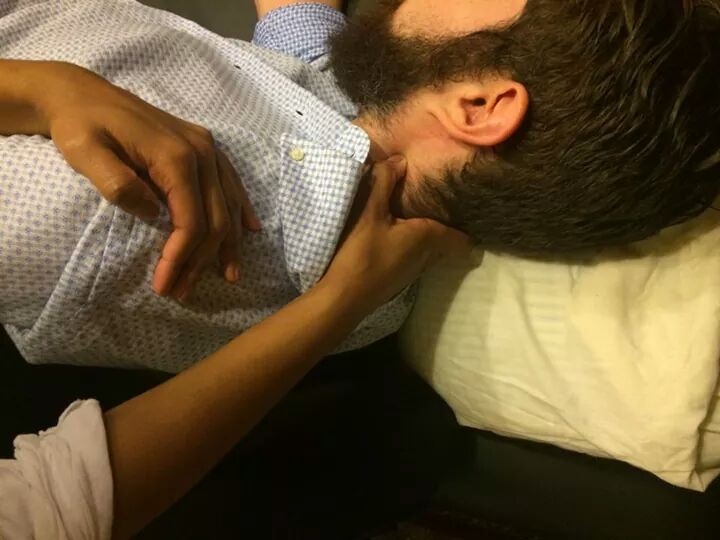 Shiatsu
The benefits of this type of treatment are: Muskuloskeletal pain including back, neck and joint pain, muscular stiffness/tension, headaches/migraines, sciatica pain, insomnia, stress/anxiety, digestive disorders, PMS etc

What is Shiatsu?
Shiatsu is a Japanese non-invasive physical form of body work that's aim is to bring the body back into its natural balanced state in which it has the ability to heal itself. Shiatsu is sometimes refereed to as "Acupuncture without the needles" as it works with meridians and the acupuncture points. The Shiatsu therapist uses various ways to apply pressure on to the body using thumbs, palms, fingers, knuckles, elbows, and feet. Shiatsu aims to restore any imbalances, and invigorate the flow of Qi throughout the body.
Want to see what it looks like? Click this link to see a short video: www.dropbox.com/s/ywcozbpxhxqyq6g/VID_41411210_224305_519.mp4?dl=0
Why Shiatsu?
It is a Japanese based bodywork that incorporates acupressure, stretches, western massage; while using the bodies Meridian channels to stimulate Qi to bring the body back into a balanced state to promote healing.
Moxabustion
Moxa is a Traditional Chinese Medicine technique that involves burning a small amount of mug-wort on an acupuncture point to help facilitate healing. A small amount of shinko cream is placed on an acupuncture point which prevents the skin from burning. The moxa (mug wort) is then placed on top of the shinko cream in which it is then burned using a small incense stick. No scarring or burning is involved in this direct-indirect moxa. We currently offer Moxabustion in combination with a 90 Minute Shiatsu Massage.
Things to remember when using the Online Booking System:
Once you've entered all of your information requesting an appointment, you will receive an email within a few minutes stating that we have received your request and it is being processed. If you do not get this email, you may have entered your email address incorrectly. Please call the office and we can rectify the problem. Note that this is not your confirmation email, its purpose is to ensure we have your correct email address.
Please allow the therapist 24 hours to get back to you with a confirmation email, and check the appointment time to ensure it is correct. If booking after hours, again please give the therapist 24 hours to get back to you.
If you are wanting to get in right away, the best way for us to help you would be to email the clinic at abalancedapproach@hotmail.com.
Cancellation Policy: Appointment cancellation: 24 hours prior notice is required. If not granted, you may be charged 50% for any service(s) reserved. Failure to show without notice will result in a 100% charge for any service(s) reserved.
Please consult with your health plan provider as some insurance plans do not cover Shiatsu massage.
Please note, treatment rooms are located in the basement, main floor, 2nd floor and 3rd floor. This may require you to go up and down a minimum of 12 stairs. If there is any reason that you are unable to manage the stairs please email us at abalancedapproach@hotmail.com to make arrangements.