A Balanced Approach Therapy Centre
We are so excited to offer the community of Regina and our amazing clientele this amazing opportunity to receive a one hour relaxation massage for the price of $35.00. I received mine yesterday and it was simply amazing. It's not very often we can give back to our community and to also help Angela achieve her hours while she is studying at Prairie College of Massage Therapy. This is a win (for Angela) win (for us as a business) and a win (for you receiving the massage).
Angela's Natural Health Practitioner of Canada (NHPC) number is 25626. With that you will be able to claim your receipts ($35.00 for - 60 minutes relaxation massage). She accepts e-transfers or cash ONLY as method of payment. You can book your treatment online as you would with any other registered therapist!
If you have any questions please send us an email at abalancedapproach@hotmail.com.
Please fill out the forms below prior to your treatment with Angela:
Student patient history forms coming soon.
A little bit about Angela: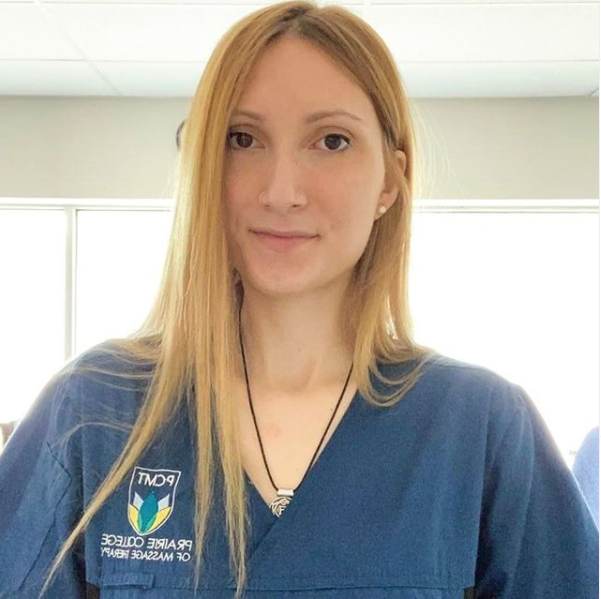 "Angela came to Canada few years ago on her own to make all her dreams come true. With a background in business administration, she works as an administrator during the day and practices massage in the evening. She has only a few months of school left before becoming a Registered Massage Therapist and she is thrilled to gain more experience by practicing massage here with us, at A Balanced Approach! On her free time, Angela plays volleyball competitively, enjoys cooking and spending time with her friends."